WHO WE ARE
International Foster Care Alliance (IFCA) is a 501 (C) 3 non-profit organization headquartered in Seattle, Washington.
Directors
Executive Director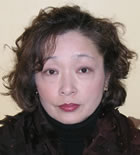 Miho Awazu, MSW, LICSW
Born in Tokyo, Japan. Moved to the U.S. in 1978. After graduating from California Polytechnic University, worked at Jiji Press Los Angeles Branch as a staff reporter. In 1988, became a freelance writer and wrote about American children and women for various Japanese periodicals. In 1990, began volunteering at a DV shelter and at a youth counseling program. In 1995, graduated from University of Southern California with a Master's Degree in Social Work and interned for the Ventura County Mental Health and Juvenile Justice Programs. From 2001 to 2005, worked for Ventura County Children and Family Services as a group care social worker. From 2006, working as a social worker for the Washington State Children's Administration. Lives in Seattle. Author of two published books in Japan.
Clinical Director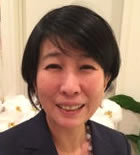 Miyako Shirakawa, M.D.
In 1989, graduated from Hamamatsu University. In 2000, became the head of psychiatry at Tenryu National Hospital. In 2007, became the first director of the Hamamatsu City Center for Mental Health and Welfare. In 2010, worked at Showa University as a special duty associate professor. In 2011, became a freelancer and started working with various populations including survivors of the Great East Japan Earthquake, and child abuse and domestic violence victims.
In 2012, with IFCA, invited Monica Fitzgerald, Ph. D. (Kempe Center-Univ. of Colorado) as the first official TF-CBT trainer to Japan. In 2013, founded Kokoro to Karada, Hikarinohana Clinic in Tokyo.
Board of Directors
IFCA-USA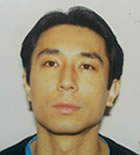 Taku Mineshita, MSW
Born in Japan. Earned a BA in Psychology from Lewis-Clark State College and coauthoured a paper as an undergraduate, " Teenage Non-Violence Test: A New Measure of Non-Violence," which was presented at the 1998 American Psychological Association Convention in San Francisco. Worked for Seattle Children's Home, a psychiatric residential treatment facility offering comprehensive mental health services for youth who are among the most acute in the state of Washington from 2000 to 2009. Took on a variety of roles ending as Program Manager. Graduated from the University of Washington with a Master's of Social Work. From 2009 to 2014, served the Washington State Department of Social & Health Services [DSHS], Children's Administration at the Office of Indian Child Welfare working with the American Indian and Alaska Native population. Currently, working as a Mental Health Systems Integration Program Administrator for the DSHS Children's Administration Division of Program and Policy Development.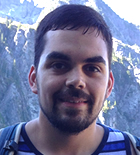 Timothy Bell
Tim is a son of the State of Washington where he grew up in foster care for over six years before "aging out" at eighteen years old. Now, Tim is a Masters Degree Candidate in Public Affairs at the University of Washington's Evans School. Additionally, Tim is an ally and adult supporter for the youth board in the state of Washington called Passion to Action, is a member of the Washington State chapter of Foster Care Alumni of America, and sits on a second board of directors at FosterClub. Formerly, Tim helped direct IFCA's Youth and Alumni Programs before taking on a role with the Board. Throughout his life, Tim has had multiple periods of homelessness, struggled with mental health, and has witnessed his brothers and sisters from care experience poorer outcomes than their non-foster care peers. It is because of these struggles that he stands ready to help address the problems facing foster youth and foster families through his work on the International Foster Care Alliance Board of Directors.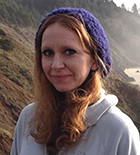 Melissa Raap
Melissa Raap is the Counseling Services Coordinator for the University of Washington Champions Program. As the sole coordinator of the program, Melissa meets regularly with students, providing support through innovative programming and events. Prior to her work with the Champions Program, Melissa worked with Dr. Mark Courtney on the Midwest Evaluation of the Adult Functioning of Former Foster Youth Outcomes at Age 23 and 24 and in Austin, Texas with young adults who "aged out" of care. Melissa is currently an Adult Supporter of Passion to Action, a statewide youth-led advisory board to Washington State's Children's Administration and an ally member of the newly formed Foster Care Alumni of America, Washington Chapter. She is very happy to join the IFCA team as an Advisory Board member.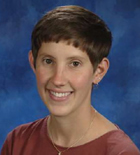 Jennifer Chang
Jennifer Chang earned her BS in Math and Business Education at the University of Idaho.  She taught high school math in a migrant community in southern Idaho for three years before moving to the Seattle area.  She continued her teaching career at Arlington High School until 2005.  In 2000, Jennifer completed her Masters in Business Administration.  Jennifer is now self-employed running 3 small businesses and enjoys the flexibility that allows her to donate time to worthy causes like IFCA.  She has been a board member since summer 2016.
IFCA-Japan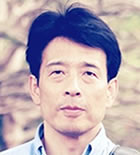 Hiroyasu Hayashi, Ph. D.
I am a professor with the Department of Social Welfare at Japan Women's College in Tokyo. I have always been interested in foster care policies and practice. When I was a student, I worked with foster children who were cared for by their foster parents. Ever since then, my fascination has been with foster care. Currently, I am working with nonprofit organizations that support children, and working as a board and committee member of various municipal and national governmental organizations related to child welfare.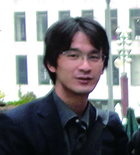 Yasuharu Tsutsui
I grew up in a child protection facility until I was 15 years old, and started working after graduating from middle school. I joined IFCA since I always wanted to make the best use of my background as a former foster youth to help other foster children. My passion is to bring systematic change to the foster care system so that more youth can use their voice to empower themselves.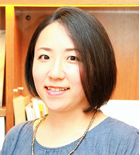 Saki Nagano
Saki Nagano was born in Ehime Prefecture. After graduating from Saitama University, she studied as a graduate student at the Social Welfare Department at Toyo University. At present (2017), Saki holds titles as a research fellow for the Japan Society for the Promotion of Science. She is a Ph. D. in Social Welfare, and a certified social worker. Saki has been supporting foster youth organizations in Tokyo. At the same time, she has been doing research on the topic of "life opportunities" of foster youth and foster care alumni in Japan. Saki hopes to continue her research in the aim of increasing youth's engagement in the field of foster care.
[Research Articles]
• "Deprivation of Former Youth in Care: The Hypothesis Generated by the Secondary Analysis and Suggested from the Original Dates" (2014) Japanese Society for the Study of Social Welfare, 54(4), 28-40
• "A Study on University Attendance of Child Foster Care Leavers: Through an Interview Analysis" (2012), Japanese Society for the Study of Social Welfare, 54(4), 28-40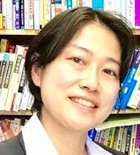 Megumi Fuji
Megumi Fuii is the Board President of Rainbow Foster Care, a general incorporated association in Japan. She was born in Sydney, Australia in 1974 and grew up in Osaka, and holds a Juris Doctor degree. In the past, Megumi worked as a secretary for a member of the House of Representatives, as a staff for a municipal government and an intermediary organization. In 2013, Megumi founded Rainbow Foster Care (RFC), and in September of that year, led a workshop at the International Foster Care Organization's (IFCO*) World Conference in Osaka. At this global foster care conference, she was the only presenter who held a workshop on the subject of LGBTQ. In 2016 and 2017, Megumi conducted research on the care and treatment of LGBTQ foster children in child protection facilities in Japan. Her work also includes research and advocacy work for LGBTQ youth. Megumi's goal is to improve the conditions of the minority population. While, her primary interest is LGBTQ issues, she voices her opinions and advocates on behalf of children in the foster care system. (*IFCO is an international networking organization that promotes family oriented care for foster children.)