IFCA Foster Care Alumni Project
Through collaboration, young people unite to improve child welfare at a global level
IFCA Alumni Project's Mission
At the International Foster Care Alliance, we believe that through collaboration, young people can unite to improve child welfare at a global level. With this mission in mind, the Youth and Alumni Program was formed. As experts in their own stories and experiences, we consider young people to be just as informed about the child welfare system as any other caregiver or professional.
Currently a team of ten youth, ages 19-27, the Youth and Alumni Program works with foster parents, foster youth, alumni of care, and other child welfare professionals to bring about positive changes in the system through advocacy and youth voice.
Our activities include leading workshops on advocacy skills for foster youth, engaging in round table discussions with adults about our experiences in foster care, speaking at conferences, and maintaining the world's first bilingual, youth written blog about foster care. My Voice Our Story We are especially passionate about youth rights and the need for transitional services for youth as they age into adulthood, as well as the vital role that supportive adults play in the lives of young people.
It is our sincere hope that we can use our own stories and voices to incite change and create a better foster care system for the youth that come after us.
IFCA Alumni Project Co-Directors
Foster care Q&A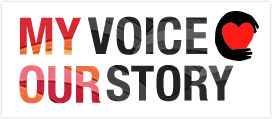 Foster Youth in the
U.S.

and

Japan

Each year, more than 20,000 foster youth leave the system after turning the legal age of 18. It is true in both Japan and U.S. that normal teens have difficulty becoming independent right after turning 18 without parental help.Read More »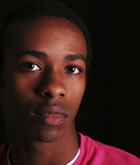 In Japan, when parents are unable to care for their own children, the governmental organizations step in to care for these children. This system is called "foster care" or "out of home care".Read More »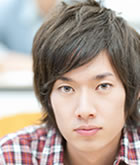 We are currently recruiting youth and alumni members and volunteers!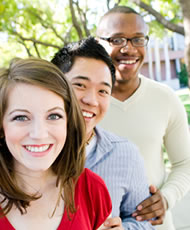 IFCA is currently recruiting youth and alumni groups both in the U.S. and Japan. With the aims of global cultural exchange and of inspiring both countries' youth-lead advocacy movements, these IFCA-Youth and Alumni Groups will be traveling to one another's countries to collaborate on various activities. If you or your organization want to be involved in this international project, please contact IFCA. info@ifcaseattle.org
We are also looking for volunteers who can help our foster youth with various activities. Bilingual and monolingual English and/or Japanese speaking volunteers are highly desired. We are a progressive, multi-cultural community that believes in improving young people's lives and that collaborates closely with other global community leaders, scholars and professionals working in the field of child protection and child welfare. Join our vibrant and intellectual community by becoming a VOLUNTEER today!